(Mostly) Free Video Editing
Programs & Resources
​

iMovie

- A free editing software available on iphones and Mac computers. Great for beginners and for making simple quick edits. There is a text, animation and sound package included.
​

WeVideo

- A free editing app available on phones, PC and Mac computers. This program is cloud based. You shoot video on your phone and upload the footage into your WeVideo App. When you open the project on your computer it is there waiting for you. Does not have reverse or a proper cropping tool. Upgrade option available.
​

CapCut

- A free editing app available on phones, PC and Mac computers. Great for editing on the run. If you like fan edits this program is loaded with great animated text and powerful preset transitions making beginners look like pros.
DaVinci Resolve

- Is a free editing program. This is a professional level program. The cool part is the option to make the interface look like Final Cut or Premiere. There is a learning curve to the program but it is free. Also known for its color grading capabilities.
Film and Television Lessons
After Effects

- Is

NOT

a free editing program. This is a professional level program. It can work with Premiere Pro via "Dynamic Link" as well as with other Adobe programs. The user interface is extremely complicated and you will need tutorials to navigate the program. Also, you should go in with a plan of what effect you would like to try, then practice executing that effect.
Scripts, Storyboards, Writing, Camera, Shots, Lessons, Editing Exercises and Film Projects.
Screengoat builds your skills as a filmmaker with tools and resources to help you become a GOAT.
Animoto

- Is

a free editing program but is more like an animated PowerPoint program. This is what we love about it. You can create animated title graphics over chroma key green or animated backgrounds for titles or bumpers in seconds. Super easy to use. The program leaves a watermark but it is easy to crop out. The program also has a lot of public domain images and music. Kicks Presentation up a knotch.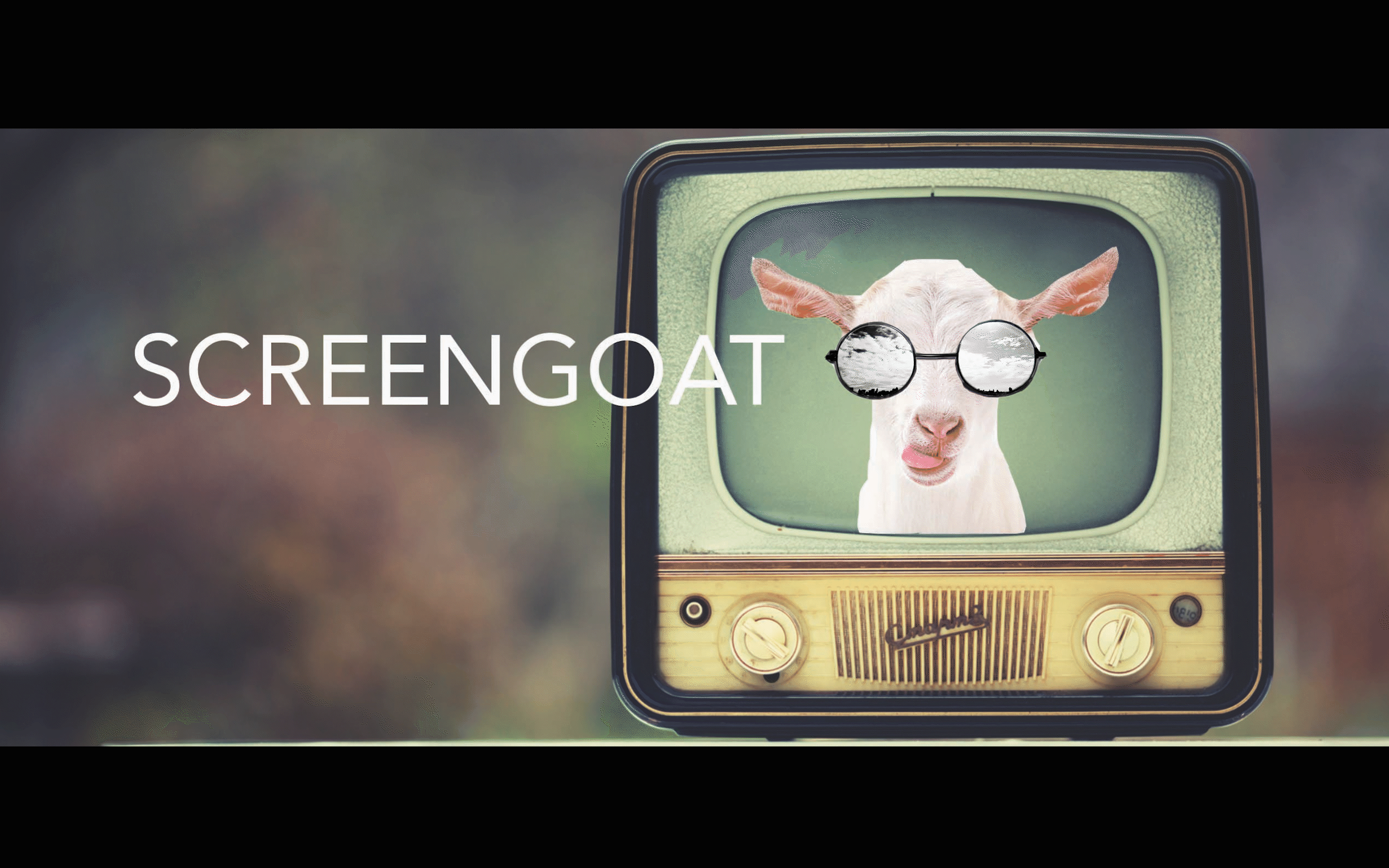 Making a Silent Film is a true test of Visual Storytelling and can be a beginner project or an advanced project depending upon the complexity, effects, prompt, and timeframe.
1. Tell a creative, relatable, and understable story visually
2. No verbal dialog
3. Limited graphics / title cards, if any
4. Completely silent OR instrumental music
5. If you are using music - your story must align with the music.


The International Youth Silent Film Competition has an wonderful annual competition.
www.MakeSilentFilm.com
.
Silent Film Production Process
Pre-Production is comprised of brainstorming ideas, scripting,
and planning visual storytelling, i.e., film tone, production design,
camera shots, movements, effects, and transitions.

PRO TI

P

- Tech check all equipment prior to your shoot.

Charge

batteries,

Prepare SD cards,

Choose your camera(s),

lenses,

how do you want your images to look?

Will you need any special equipment: gimbels

, dollies, or a drone?
Production is when you actually shoot your film, work with your cast and crew,
set-up your shots, set-up lighting, direct your actors, shoot like an editor,
execute any in camera effects and transitions,
and make sure you get all the shots your script requires.

PRO TIP

- Make sure you have proper scene coverage and shoot with the edit in mind.

Shoot the scene & check the script to ensure you get all of your needed shots.

Check your background for miscellaneous equipment or items that do not belong.

How will you react when something goes wrong? Creative Problem Solving

Don't fix it in post, unless you REALLY have to.

Feed your cast and crew if you can. People perform better if you take care of them.
Post-Production is where you get to bring your story to life by:
importing your footage, choosing music (in some cases), editing your scenes,
creating effects, color grading your film, and creating titles and credits.
PRO TI

P

- Paying attention to the details adds a professional level polish.

Color Correction is fixing a color problem, but Color Grading is using color to enhance the look of your film.

Customize your graphics so they look/feel like your film (ex, DaFont.com) and/or do something interesting with your titles, i.e., Masking Text.

Make sure to get rid of camera audio.
Once you have a good story, and solid production
and editing skills, you will want to elevate your work.
Adding elements of complexity will, no doubt, take your silent film to the next level.
Examples of ways to elevate your work:
Storytelling Concept like A Twist or Story Symmetry
Wardrobe
Set Design
Practical Effects
Digital Effects
Color Grading
Custom Graphics
Silent Films




Award Winning Student Films