(Mostly) Free Video Editing
Programs & Resources
​

iMovie

- A free editing software available on iphones and Mac computers. Great for beginners and for making simple quick edits. There is a text, animation and sound package included.
​

WeVideo

- A free editing app available on phones, PC and Mac computers. This program is cloud based. You shoot video on your phone and upload the footage into your WeVideo App. When you open the project on your computer it is there waiting for you. Does not have reverse or a proper cropping tool. Upgrade option available.
​

CapCut

- A free editing app available on phones, PC and Mac computers. Great for editing on the run. If you like fan edits this program is loaded with great animated text and powerful preset transitions making beginners look like pros.
DaVinci Resolve

- Is a free editing program. This is a professional level program. The cool part is the option to make the interface look like Final Cut or Premiere. There is a learning curve to the program but it is free. Also known for its color grading capabilities.
Film and Television Lessons
After Effects

- Is

NOT

a free editing program. This is a professional level program. It can work with Premiere Pro via "Dynamic Link" as well as with other Adobe programs. The user interface is extremely complicated and you will need tutorials to navigate the program. Also, you should go in with a plan of what effect you would like to try, then practice executing that effect.
Scripts, Storyboards, Writing, Camera, Shots, Lessons, Editing Exercises and Film Projects.
Screengoat builds your skills as a filmmaker with tools and resources to help you become a GOAT.
Animoto

- Is

a free editing program but is more like an animated PowerPoint program. This is what we love about it. You can create animated title graphics over chroma key green or animated backgrounds for titles or bumpers in seconds. Super easy to use. The program leaves a watermark but it is easy to crop out. The program also has a lot of public domain images and music. Kicks Presentation up a knotch.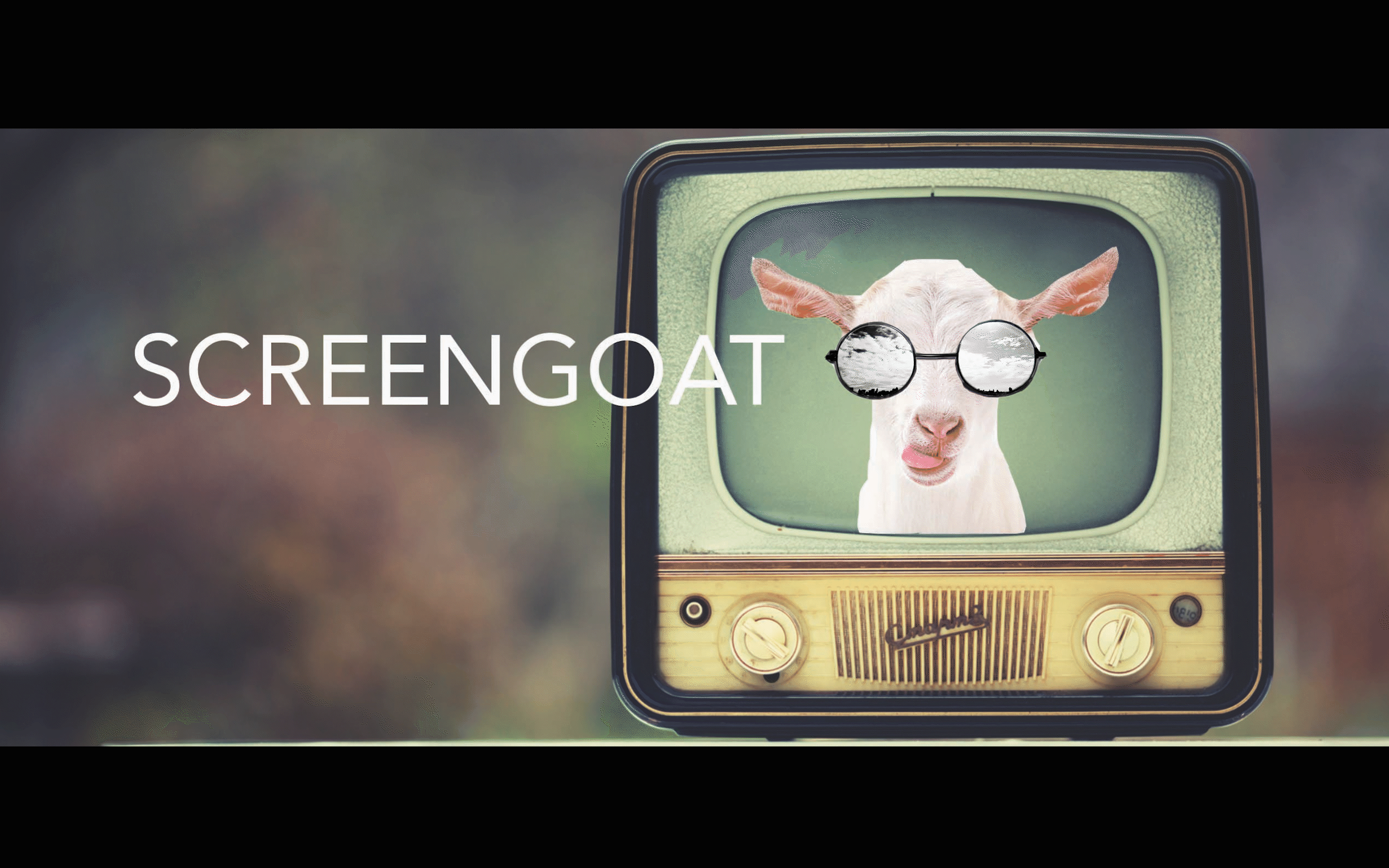 Advanced Editing Techniques, Concepts & AI
Check out these advanced and classic editing techniques, concepts, and a look at emerging technology

. We will hear from industry leaders about editing best practices and the elephant in the room AI, artificial intelligence.
Editing / Visual Storytelling: How Hitch Did It.
Editing Concept: Comedy & Drama
How to edit to get the audience response you desire. Do you hold longer on a shot or quickly cut away? Editing is a tricky business and a lot of it is timing or feel. In the age of social media and short attention spans, we are tempted to always be cutting to move the story forward - faster. A lot of choices happen in the editing room. It is both an art and a science.
Deep Fake: New Technology and New Dangers
This Deep Fake technology is here now. What are the questions we need to be asking? What are the positive and negative impacts? Should there be laws around the use of Deep Fakes? How can you tell the difference between real and fake? What happens to actors and creators in the future? Who will decide?
The GOP Created this, The 1st AI Generated
Campaign
Ad
Everything in this ad is fake. Your job -
analyze

this ad.

Can you spot the mistakes? There are a number of them.

What keywords do you think the creators/generators used to get this end product?

What are the dangers to not being a savvy consumer of media?

How can ads like this impact the future of political campaigns?
AI Generated Backgrounds: Creating Fake Spaces
You can not believe your eyes. While that has been true for years in Hollywood Movies, now with just and a few sentences in photoshop you can alter your location and upgrade your space. This is a handy and applicable tool. What it leads me to ask is, if this is now, what is next?
ChatGPT:
Artificial
Intelligence, I had some questions for it.